Are you a photographer, videographer, wedding planner, florist, baker, hair/makeup artist, small business owner or blogger? Do you use backdrops and flat lays to show off your skills or products? Have you ever considered painting your own?
If the answer is no because you think they are:
Expensive
Time consuming OR
Difficult
Well, I'm here to tell you that none of those are reasons you shouldn't be painting your own!
A large hand painted backdrop will cost you roughly 1/4th of what one is online.
I am a military spouse, business owner and full time stay at home mom to two toddlers, if I have the time to do this so do you!
My techniques are super easy and can be tweaked to make them your own.
After I began hand painting my own backdrops and flat lays:
I noticed a shift in how much people were paying me for my services.
My brands message became clearer to my audience.
I was able to customize them to fit my clients and vendors needs.








"Talent is good. Practice is better. Passion is best"
-Frank Lloyd Wright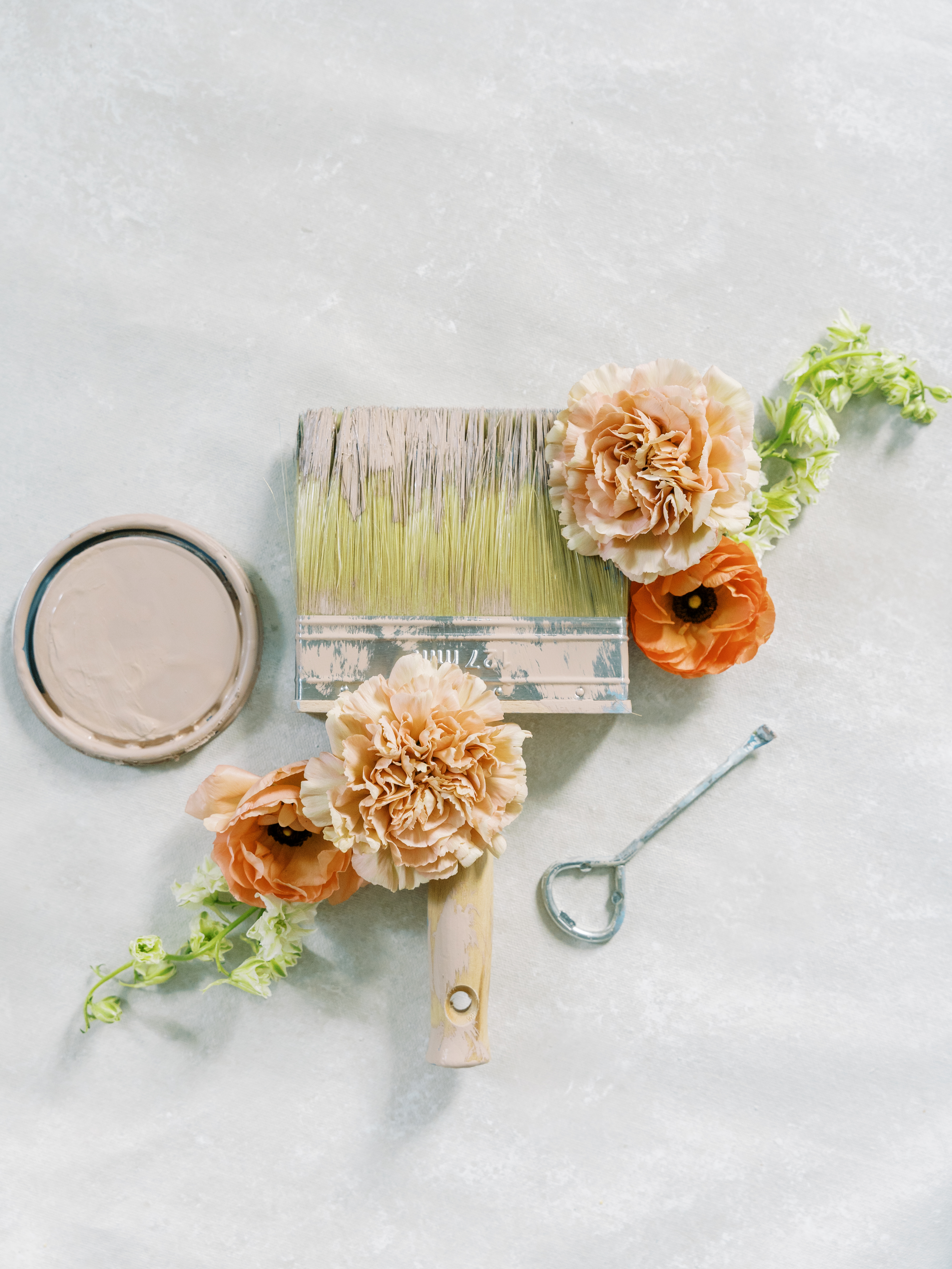 In this course, I am going to share:
All of my go to supplies so you aren't waisting your money finding the right items.
Techniques on how to paint so you can create brand specific backdrops and flat lays in just a few hours.
How to care for and store your paintings.
Examples of how I use hand painted backdrops and flat lays to elevate my brand.
Did I mention you will also receive access to my private Facebook group where you can share and discuss your latest work with your fellow class mates!
When I'm not photographing boudoir clients or elopements, you can find me listening to vinyl records, driving my antique bronco, or painting. I am also a mother to two wild boys and a military spouse.
I received both of my degrees with a focus in education. I have always loved helping others find the best way to do something without spending an arm and a leg and that is why I am so passionate about this course.
Painting is also very therapeutic to me and my hope is that you take away not just knowledge but something that makes you happy and provides a stress free experience in a world that is pretty stressful.
I can't wait to see what you come up with!
FREQUENTLY ASKED QUESTIONS
If I'm not a photographer can I still take this course?
I highly recommend anyone wanting to promote their products or services to look into hand painting their own backdrops. This course is designed for all types of industries, not just photographers.
How long do I have access to the course?
You have lifetime access to this course! You can go back and rewatch each module at your own pace.
Is the course available on different languages?
The video lessons are in English however I have typed each module and summarized everything that is covered in detail.
Will you share all of your supplies?
Of course! With access to the course also comes with access to all of my supplies as well. Everything mentioned is items I use daily to paint my backdrops.
Is there an online community?
You bet! Once enrolled, you will have access to a private Facebook group where you can connect with other students, post your paintings and ask me questions.
Do you offer a payment plan?
Yes! I am offering a two month payment plan of $165 per month.